Another season of Game of Thrones is over and the endless wait for more episodes has begun. We will have 10 full months of waiting until the next episode. So we decided to make the long wait less excruciating and selected cool GoT stuff to add to your wishlist. Here are our top 10 gift ideas for you Game of Thrones fans:
1. The HODOR Door Wedge ($7)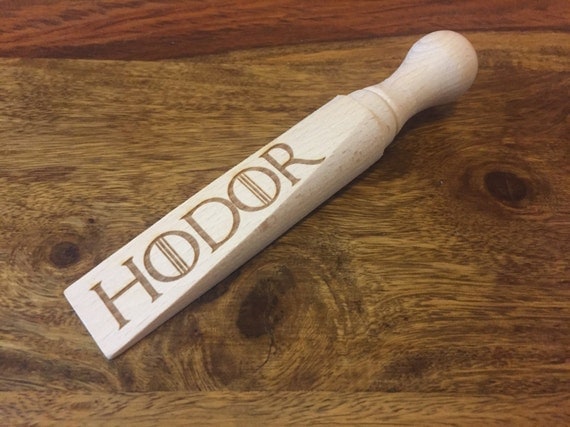 When you need to "Hold the Door" why not get a Hodor! Get this stylish Beech Wooden door stop with engraved 'Hodor' lettering. You'll be the envy of of your GoT friends.
2. Dragon Ear Cuff Wrap ($24)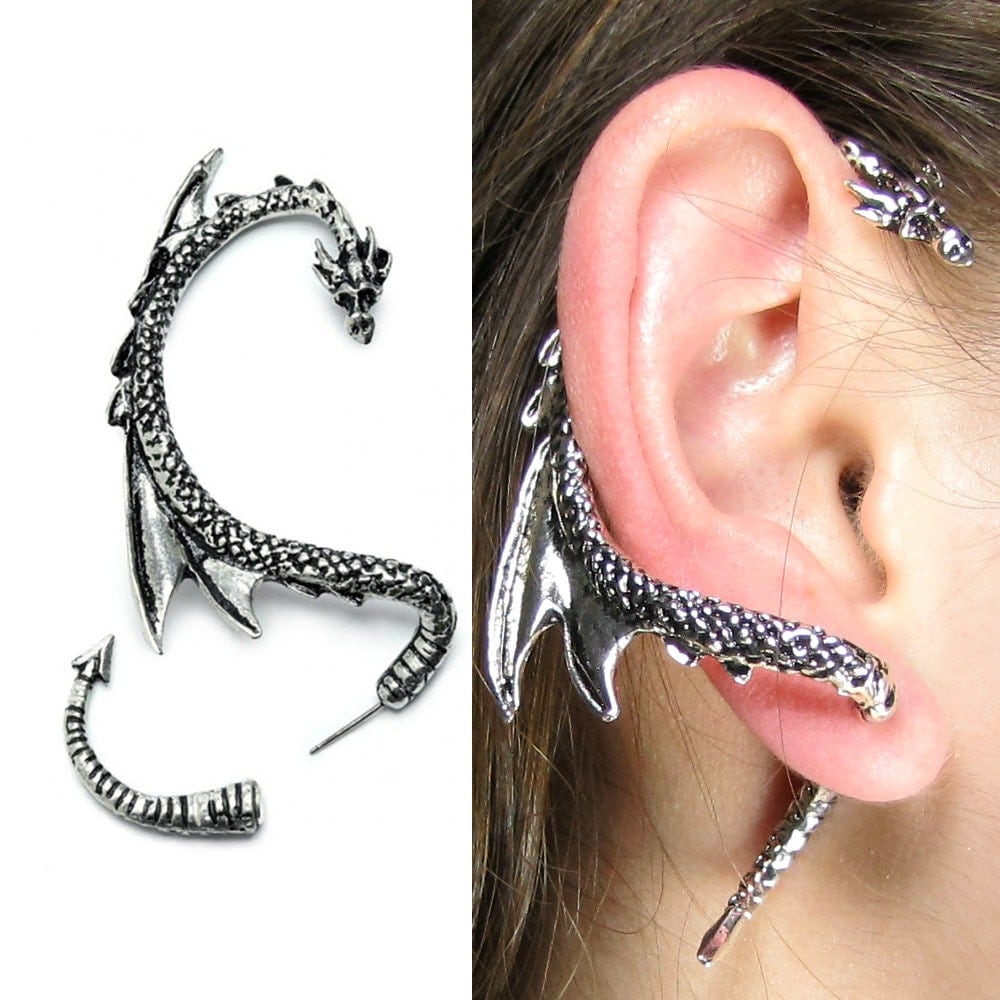 Feel like a true Khaleesi with this Game of Thrones inspired dragon ear cuff wrap (for your right ear). Stand out in the crowd with this unique piece and let you inner Khaleesi flow!
3. Five Piece Multi Panel Frame ($114)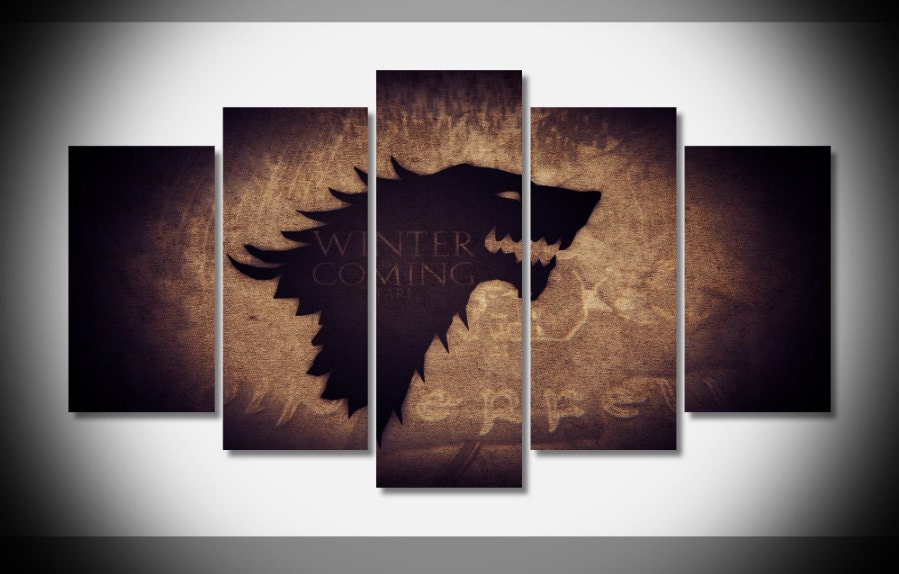 This amazing Game of Thrones Stark wall canvas is the perfect center piece for your home. It is easy to assemble and hang the panels which makes this a great gift for any Game of Thrones fan. The multi panel canvas is a unique piece that will add character to any room. It will be a sure conversation starter.
4. Game of Thrones Family/House Name Shot Glasses ($12)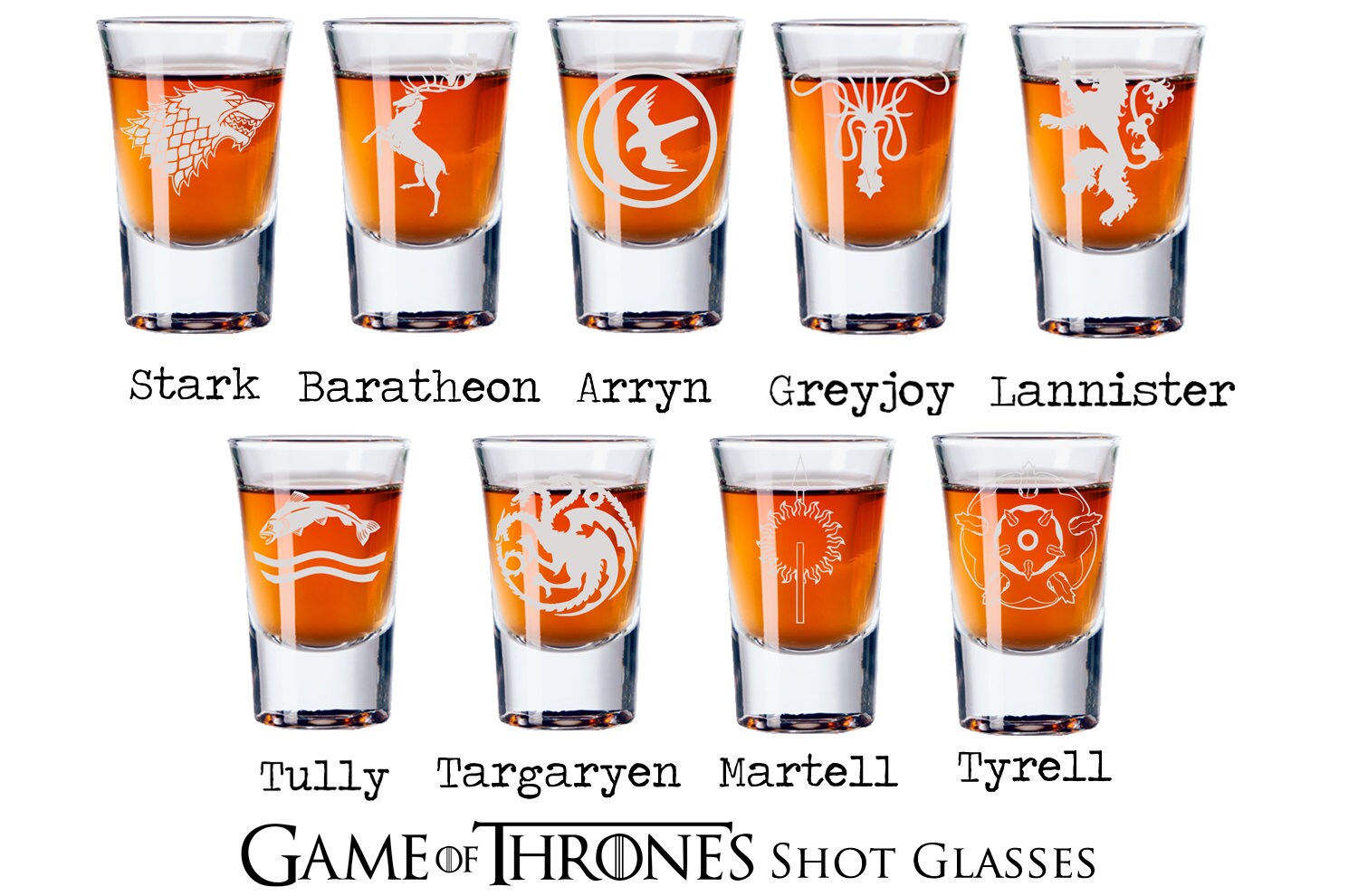 Custom Engraved Game of Thrones Shot Glasses are the best gift for any fan who needs a little libation now and then. Give them as a gift, or use them for a party. Your guests will love them!
5. I Drink and I Know Things  Tank top ($18)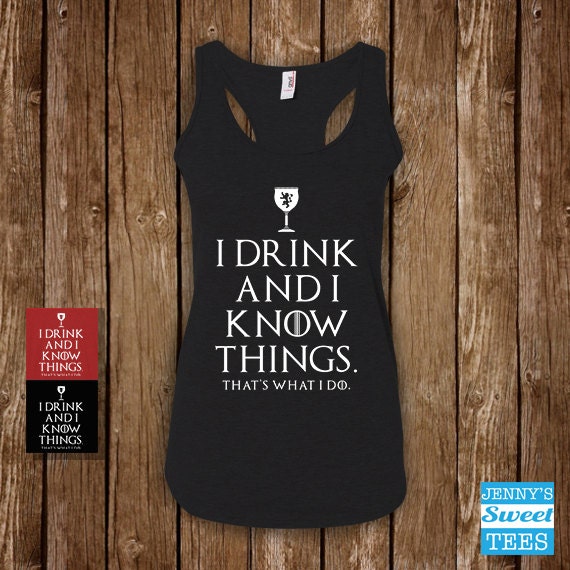 Tyrion Lannister knows how to play the Game of Thrones and he takes his role very seriously. Show you've got skills, wit and a healthy appetite for wine like the clever Lannister with this Game of Thrones Tyrion "I Drink and I Know Things" tank top. This comfortable cotton tee features the Lannister sigil and Tyrion's masterful quote from Season 6 of the hit HBO series. After all, the best weapon to have is a sharp mind and a full glass.
6. Game of Thrones 4D Puzzle ($59)
Fans will have the opportunity to build Westeros from the ground up, starting with a first layer of 1000+ jigsaw pieces. The second layer features 200+ jigsaw pieces that replicate the 3D landscape from the show's opening credits, while the third and most exciting layer is the multiple painted miniature 3D replica models of the famous cities and castles, including King's Landing, Winterfell, Eyrie, the Wall and many more. This puzzle comes loaded with information and fun facts about the Seven Kingdoms of Westeros.
3 different layers

Over 50 map markers

30″ x 18″ x 2″ when fully assembled
7. Iron Throne Toilet Decal Sticker ($25)
Decorate your throne room with this Game of Throne toilet decal. You'll definitely feel like a King, or Queen with this royal looking piece.
8. Custom Whiskey Decanter ($65)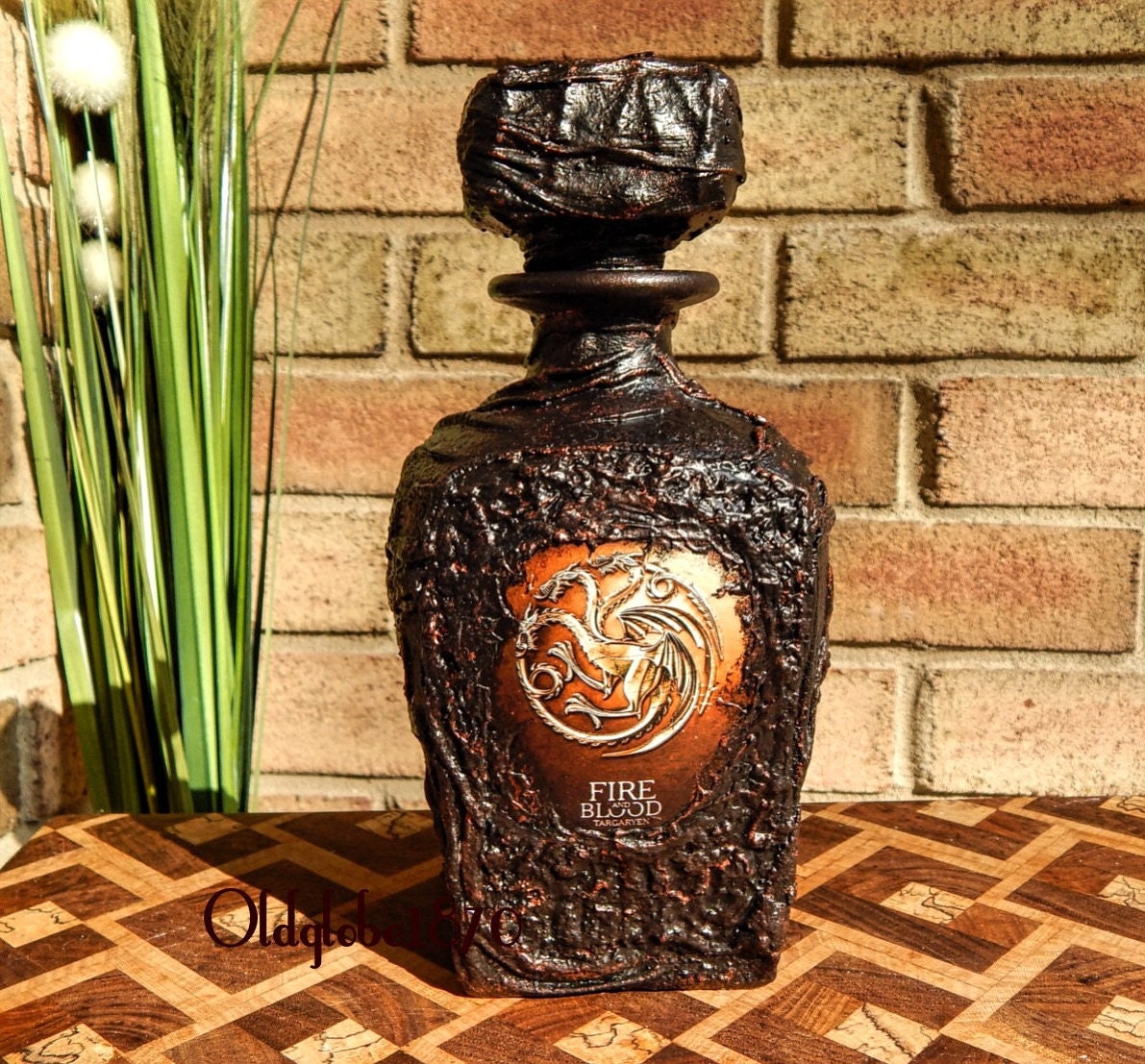 This Whiskey Decanter is handmade and decorated in Italy.
It will make a timeless addition to any home bar and adds a touch of personality and sophistication.
This classic piece will make a perfect gift for any occasion. Don't know what to get that special guy in your life? This will make the perfect Birthday, Wedding Anniversary, Father's Day or Christmas gift.
It's perfect for storing and decanting your favorite liquor.
9. Game of Thrones Card Game – HBO Edition ($21)
This Game of Thrones card game is ideal for those nights when you just want to stay in. Wage war in the fields of Westeros and conspire to crush your opponents at court in Kings Landing. If you want, you can shift the balance of power with game-changing plot cards, then marshall your forces and engage your opponent in a series of challenges to gain power for your House.
Staying in doesn't have to be dull, two fixed, fifty-card decks allow you to experience battles and courtly intrigues in the lands of Westeros as House Lannister or House Stark. Let the games begin!!
10. Game of Thrones Longclaw Umbrella ($15)
Ahh, the Rainslayer. We have heard tales of your epic battles. When our previous umbrella came face-to-face with a stiff wind, it turned and flew the battlefield. However, we hear that you are forged of stronger stuff. The low ring clouds stand warned; their drops will be cleaved in twain afore they strike the earth. Or at least not dampen the spirits or bodies of any GoT fan wielding this Game of Thrones Longclaw Umbrella.
A SWORD OF STORMS
Handle carved like the hilt of Longclaw
Fabric has Game of Thrones logo
Never needs sharpening (not because it's made from Valyrian steel but because it's an umbrella)