Picture this, one of your dearest friends birthday party is fast approaching and you're yet to find a gift. You start to rack your brain trying to come up with the perfect gift idea. Showing up empty handed is NOT an option. After all you don't want to look cheap. Right? Then, aha! A light bulb goes off. Wine. You remember that your friend is somewhat of wine aficionado. That should make choosing a whole lot easier, but with so many options it's still hard to decide. Not to worry, we've put together an amazing collection of gifts the wine lovers in your life are sure to appreciate.
Wine Letter Cork Holder Art Wall Décor ($59.99)
What better way to complement your corks? The design of the wine letters art piece is simple and sleek while remaining functional. It is guaranteed to give your room a modern, but sophisticated look and feel.
KitchInnovations Zebra Print High Heel Wine Bottle Holder ($14.99
)
Looking for a gift for the fashion forward wine connoisseur? Then get this stylish wine accessory!
BigMouth Inc Ultimate Wine Bottle Glass ($17.99)
For the first time having a 'Big mouth' is a good thing.Get the ultimate wine glass! No more stopping for refills. Your wine glass and your favorite bottle of wine are now one and the same. Drink to that!
Vino Rouge Metal Cat Wine Bottle Holder ($33.00)
The most adorable vino accessory! Made of durable stainless steel. Impress your friends with this lovely gift.
Metro 2 Bottle Tote in Grey and Green by True ($24.18)
Planning a trip or picnic and want to take your wine? Then get this high quality insulated bag. It will keep your wine cold for hours.There, problem solved.
Tuscan Wine Rack 16 Bottle Ladders ($ 170.00)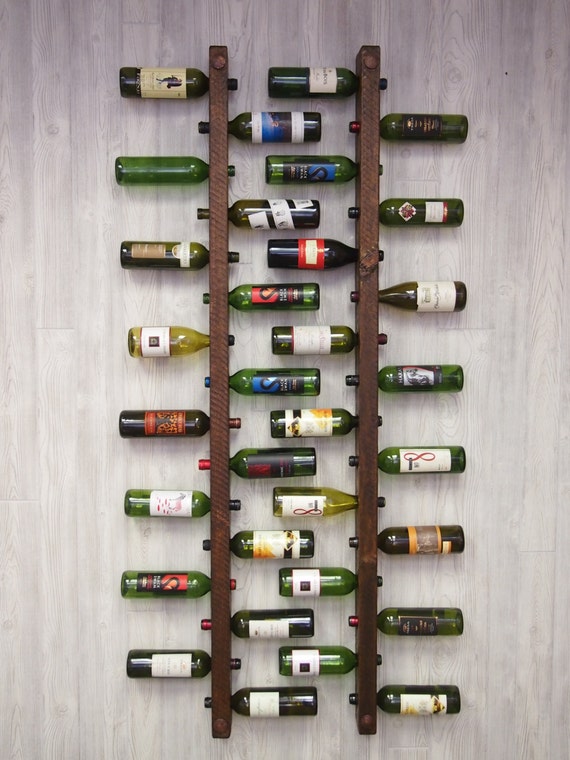 Wine collectors! Gather around your perfect wine rack is just a click away. This wine rack is made from rough wood and aged copper accents for a vintage look. It can hold up to 16 full bottles of wine and keeps your corks moist. Look no further! Order this wine rack today.
Personalized Large Wine Barrel Dog Bed ($ 350)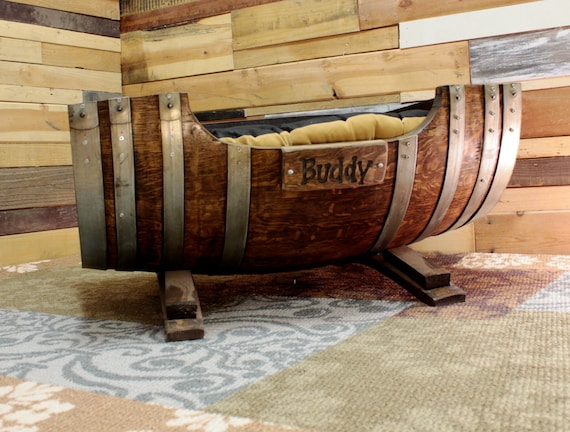 You love your wine, but you also love your dog. Why not get your main pooch this comfy bed? It's made from reclaimed wine barrels and is guaranteed to not only look good, but feel amazing. Your dog will love you even more for it.
Wine Bottle Table Lamp ($ 135.39)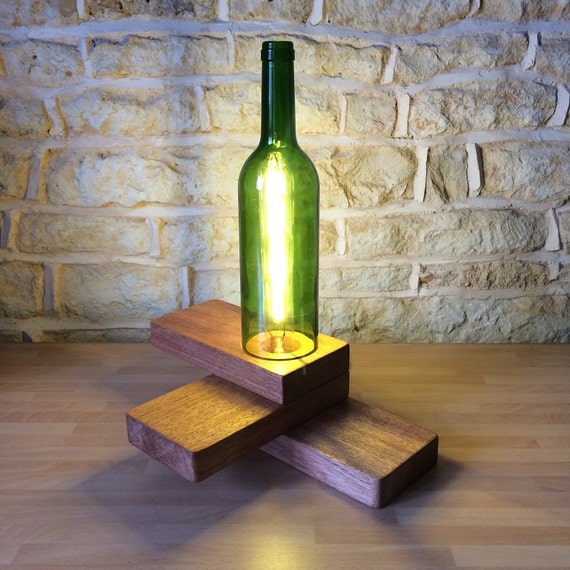 For our eco-friendly wine lovers this lamp is perfect for you. This beautiful and unique table lamp is made form recycled wine bottles and will add style and charm to any room.
Funny wine clock ($ 39.00)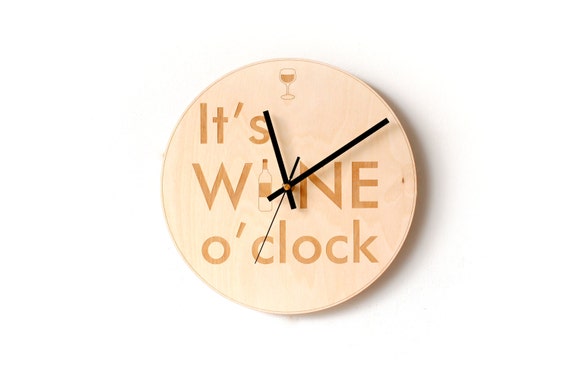 Any time of day is a good time for wine with this clock. Brighten up your day and have a good laugh with friends. It's perfect for your home decor or as a gift. So the next time someone asks "What time is it"? Tell them, "It's wine o' clock".
Wine Cellar Framed Hammered Copper Engraving ($ 50)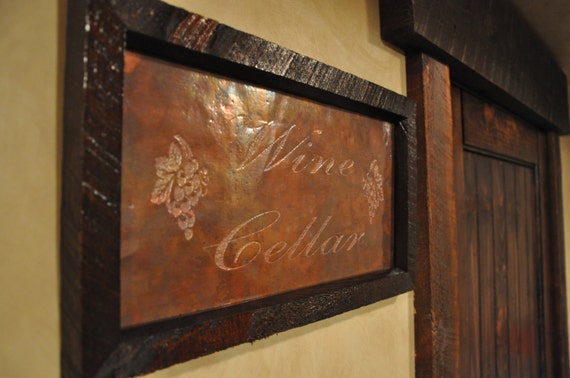 This handmade engraved piece is made from hammered copper and will add beauty and elegance to just about any room, but it will be absolutely perfect for your wine cellar.